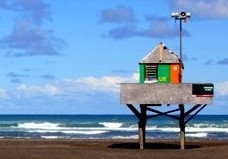 Compare it Versus > Travel Reviews and Comparisons
When planning a domestic or international trip, whether it is for business or pleasure, you want it to be great. You need to be informed and have all the right information. We are here to help. Let our travel reviews, opinions, ratings and comparisons help guide you before your next trip.
Whatever your destination, at Compare it Versus, we have you covered and hope you will us useful in your planning. Check back often as we are constantly adding new travel sections, products and features to the travel reviews section of our site.
We can help you find the right airfares, car hire, tours or sites and this is just the beginning.
After your trip, please don't forget to return to our website and to leave your own travel reviews to help other travellers like you before they book.
Choose from one of our travel categories below:
Airlines:
Airline Reviews
Compare Airlines
Cities:
Compare Cities
Tours:
Tour Reviews
Compare Tours
Rent a car:
Car Hire Reviews
Compare Rent-a-car Companies
General travel comparisons:
Getting around:
Solo vs Group Travel
Difference between Australian and New Zealand flag
Tram vs Train
Train vs bus
Train vs plane
Car vs bicycle
Car vs motorbike
Suitcase vs backpack
Hatchback vs sedan cars
City life vs country life
Accommodation:
Backpacker vs motel accommodation
Backpacker vs hotel accommodation
Motel vs hotel accommodation
Booking Online vs Travel agent
White sand vs yellow sand
Ocean vs sea
Aitutaki Lagoon Resort & Spa vs Pacific Resort Aitutaki
Travel Product Reviews:
The Quicksand Mat
Religion
Islam vs Muslim
If you have ideas or suggestions on how to improve the travel section of the website, please let us know in the contact us section.