Compare it Versus > Technology > Lost Item Trackers > Compare Tile vs Trackr Bravo


Which is the better tracking device, Tile or Tracker Bravo? Tell us below!

What is the difference between Tile and Trackr Bravo?
Lets compare Trackr Bravo vs Tile and look at the pros and cons of each tracking device. Do let us know your opinion at bottom if you have either of these products.
Find lost everyday things quick
Do you misplace your things and then scurry around the house to find them in a hurry before leaving the house?
Did you ever imagine it possible that one day there will be a small gadget designed to help you find the things that you might have misplaced? Improbable though it might seem, technology has indeed come up with an ingenious solution for all us absent minded humans who have a tendency to forget where they have placed their things.
While there are as many as seven varieties of products on the market currently that facilitate this 'Internet of things', two that are most popular are the Tile and Trackr Bravo.
When it is claimed that technology has made our lives easier, the indication is towards invention of devices that help humans in the handling of our everyday affairs. A trait that is deeply ingrained to human nature pertains to putting things in a certain place and forgetting about it, thus resulting in a massive search operation later on. A time you may already be late for school or work.
Whether it is your key, wallet, bag or pet, finding them in a hurry is a must as these items are essential to your day.
Persistent though the problem is, it was accepted as an inevitable truth of life till technology offered a solution. One of the latest inventions has been a series of tiny gadgets that are attached to the object in question and use Bluetooth technology to register it with an app on your mobile phone (majority of newer Android and Apple phones are compatible, check with manufacturer). No matter where you keep the object, all you need to do is open the app and wait for an alert advising you of the last recorded location of the object in question.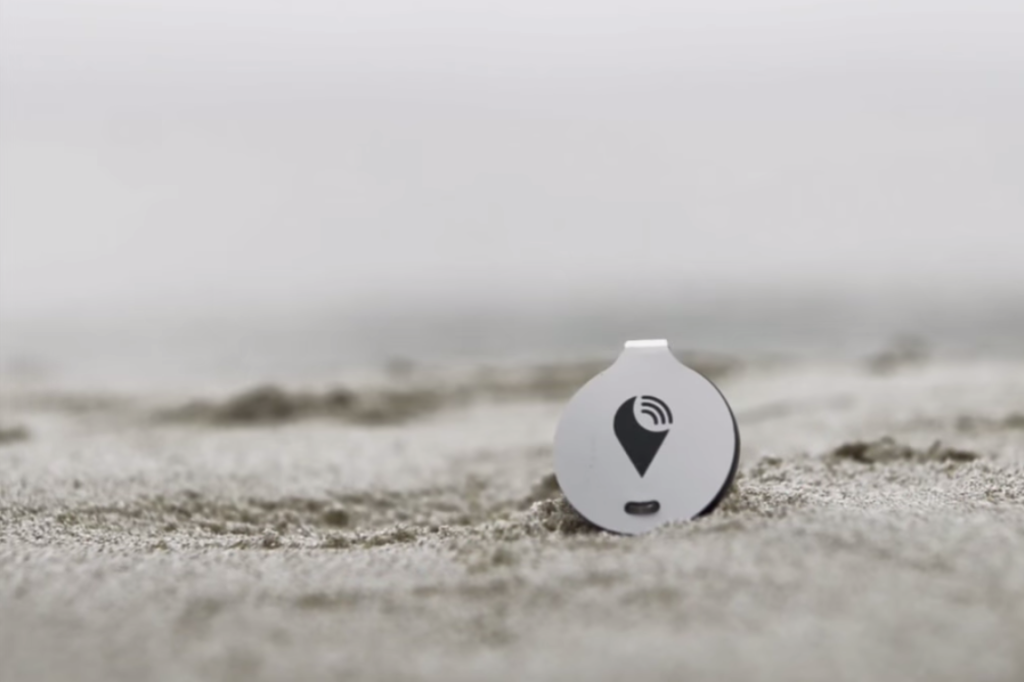 Find objects close and far
Remember these are not GPS trackers, so their ability is locate lost items is limited to being within the radius of an applicable device. The applications on your phone have about a 10 to 30 metre radius in locating the trackers via Bluetooth and will alert you when you are close to the item. If your item is far away or has been stolen, the app will advise of the last recorded location. Another great feature of Tile and Tracker Bravo is the ability to mark items as lost, meaning that any user with the application installed on the phone will be able to anonymously send the location of your item to you if it is out of range (for example, a stolen bike with the gadget attached). See below.
Tile, Trackr Bravo or another tracker?
Given the various ways in which tracking can be carried out, devices are of different types and for you as a user, it implies understanding how each one works before identifying a suitable model. To this effect, Tile and Trackr Bravo emerge as two viable options and apart from their price, purpose and place of manufacture the two devices are sufficiently distinct to call for a comparison. Both companies and products share some similarities. The TrackR Bravo is a thin, circular device made by Trackr, a Santa Barbara, California based company. The Tile is a square device made by Tile, a San Mateo, California based company. Both devices will alert the user about the location of the lost item on a map as well as letting out an alarm that is audible in spite of your lost item being buried under a pile of rubble.
Tile and Trackr ran well supported crowdfunding campaigns in the development phase of the products. There are several other promising trackers that have been or are about to be released soon.
Cost / Price
Acquiring either of these two devices does not call for too much of an investment because both cost about $25 (prices and specials vary, check manufacturer websites for latest deals). That being said, although the basic concept of GPS and 'crowdsourcing' are common to both, the two devices vary in terms of pros and cons. As long as your GPS and Bluetooth is enabled and you are within range, you will receive exact coordinates as to where your keys or glasses are owing to the unique system of identification.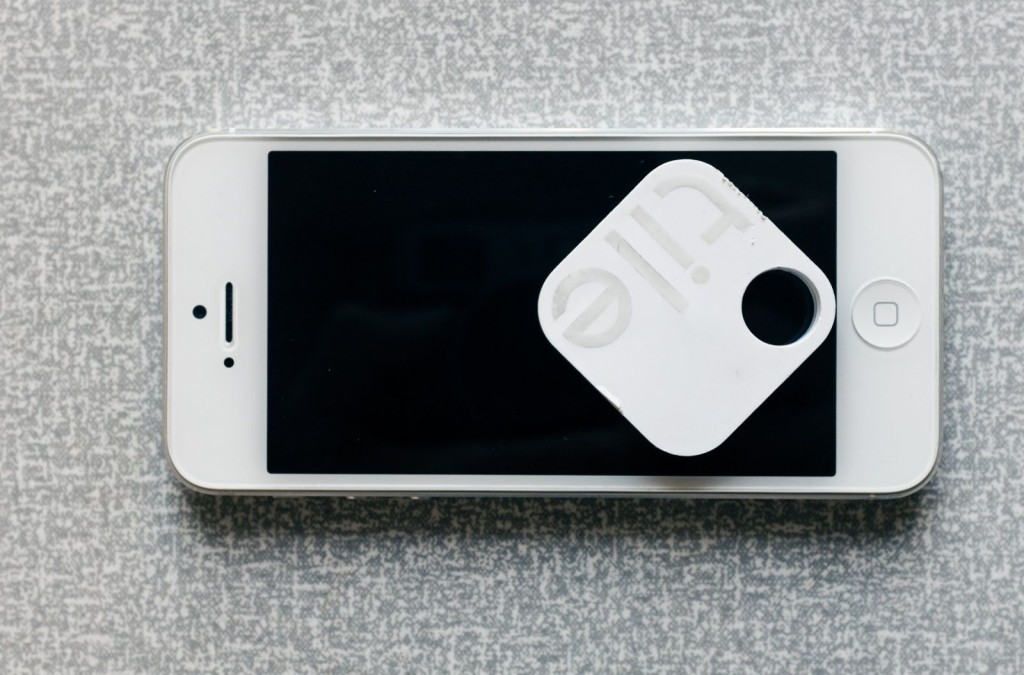 Community finds
As previously described, the crowd/ community GPS is active within both Track Bravo and Tile apps and is based on the concept that if you can't find something, say, your wallet, it is possible that someone else can. To be able to do this, they have to be using the TrackR or Tile app with Bluetooth on and crowd GPS enabled. The gadget on the lost item will give off a unique identifier that can be detected by other people's apps, sending you GPS data about where they are. This means that the popularity of these products in your local area is an important factor in choosing the right tracker for you.
Trackr Bravo can find your phone
If you have chosen Trackr Bravo as your finder of things, then you stand to benefit from its ability to help you find your phone too. Many times, in the rush of things you might remember to pick up everything except your phone and have trouble recollecting where it is. In such a situation, Trackr Bravo comes in handy because pressing the Trackr Bravo gadget would cause your phone to emit a loud ring irrespective of the mode which it is in. Tile cannot do this.
With Tile, the same Tile's location can be shared between several users so for example, the location of the house keys could be accessible to more than one member of the family.
Durability and Battery
Trackr Bravo probably just wins vs Tile when it comes to durability. Users of Trackr Bravo stand to gain from and this is attributed to the aluminum body that the device is encased within.
An added advantage of Trackr Bravo is the coin cell battery that is expected to last for one year after which it can be easily replaced without much ado. Comparatively, the Tile needs to be replaced every year as there is no such provision of the battery that can be replaced every now and then. As both gadgets are new, it is difficult to compare the longevity of inbuilt batteries versus each other.
The pricing of batteries for Trackr Bravo and replacement Tiles is not known yet so it is not possible to make cost assumptions for now but it may prove that Tile replacement is slightly more expensive in the long run due to the replacements.
Dimensions
The Tile's dimensions are about 37 x 37 x 5.3 milimetres (mm) and the weight, according to their website is approximately the same as that of a writing pen.
The diameter of Track Bravo is 31mm and the thickness 3.5mm, meaning it is slightly smaller.
Considering this, the flexibility in terms of usage is another plus in the case of both Trackr Bravo and Tile meaning that if it is not attached through adhesives or hooks, it can simply be dropped into the bag or in one of the wallet pockets for being carried around. Some may argue that the size and shape of the Track Bravo allow more versatility while other prefer the well designed look of the Tile.
Trackr Bravo is available in multiple colours.
iOS and Android
As far as I am aware, both devices can now run on all the latest phones and on both iOS and Android operating systems. With Tile, objects can be shared between several users so the home keys location could be accessible.
Which is better, the Tile vs Trackr Bravo?
Which do you think is better? Let us know in the comments below.