Compare it Versus > Technology > Bluetooth Lost Item Trackers > Tile Tracker Reviews
Tracking Down Things with Tile
When it comes to testing how effective a Bluetooth device can be in tracking things down, the best way is to test it on a practical scale and to its credit Tile emerged victorious on multiple fronts. Irrespective of whether you are in an open space like a park or a hustling and bustling water-front, Tile is a device that can be trusted to remind you of belongings that might have been left behind absent-mindedly.
Features
Measuring 1.5 inches in length and width, Tile is a 0.2-inch thick rounded square which is white in color and weighs 0.3 ounces. Unlike other trackers that feature an adhesive for being attached to a particular surface, Tile comprises of a round opening in a corner so that it can be latched on to any object via a tether. There is a provision to insert a battery and battery-life of one year implies that you can expect to hear a strong alarm all through the year before being concerned about changing it.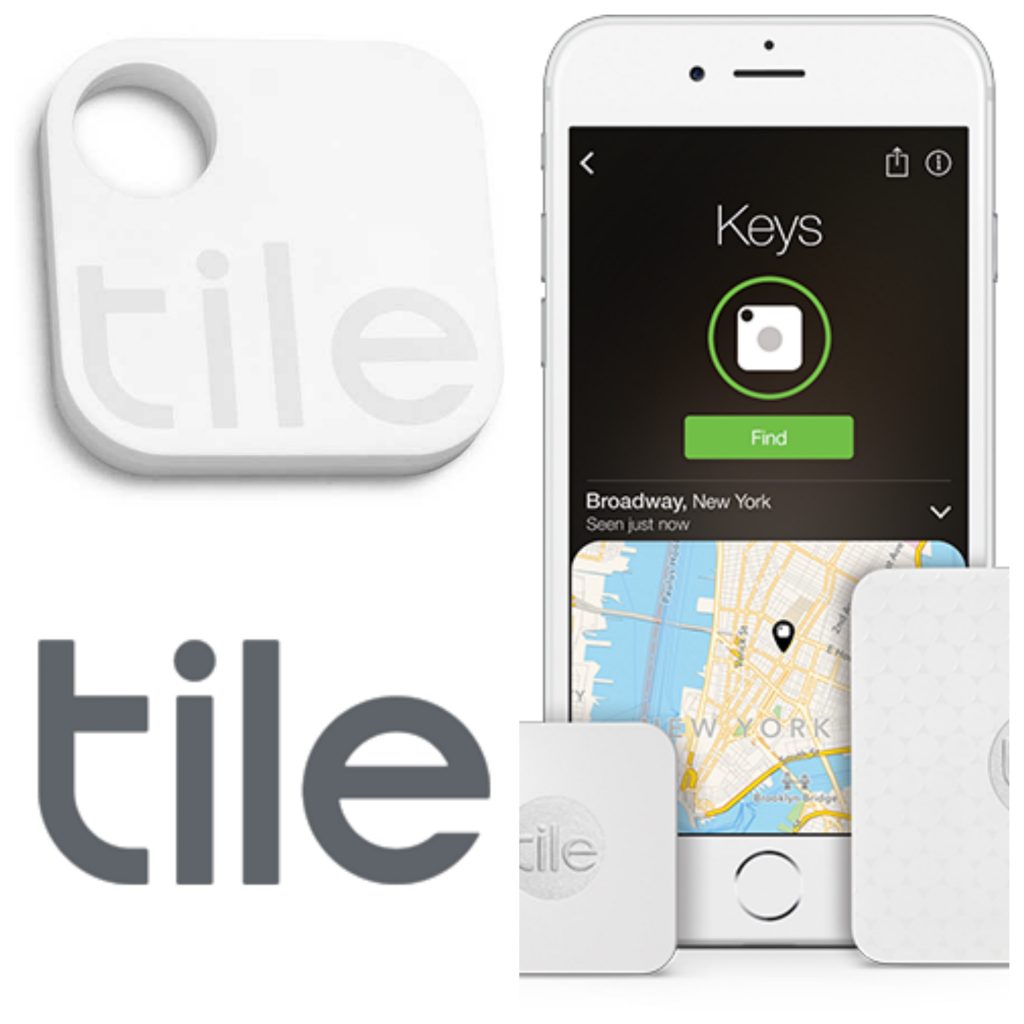 Assuming that you have acquired a Tile for personal use owing to being forgetful and careless about your utilities like wallet, mobile phone and keys, the next step entails setting it up. This is another aspect wherein Tile scores over its competitors because it is truly convenient to set up. Equipped with Bluetooth 4.0, also known as Bluetooth LE, Tile enjoys both connectivity and prolonged battery life. To set up this device on your phone, all you need to do is download the Tile app and press the 'e' in the logo as directed by the app.
Customisation pertaining to Tile comes into play while naming the app – in addition to having the freedom of christening it with whichever name you like, it also allows you to add a picture of the object to which Tile has been attached. For example, if you have attached Tile to your keys, then you can add a relevant image to indicate the attachment. Likewise, the same rule applies to every object to which you attach Tile.
Performance
Courtesy of a variety of features, you can use Tile in multiple ways to track down the lost object, first among which is to ascertain its location, present or previous. If the object is within the range, it is the alarm that is triggered and it is accompanied by a message providing directions as to how to go about finding the lost object. As you start closing in on the object, an indication is provided on the app icon in form of a circle. As far as the circle is concerned, there is no specific mention as to what it indicates but what is clear is that it appears when you move closer to the object and disappears when you move out of range.
In open spaces like a park, Tile boasts of having the widest range of all Bluetooth based tracker devices and even though its alarm is less in volume, the sound has been found to carry much farther, thus rendering the search easier. Yet another outstanding feature is that the gadget can work in reverse too wherein it can be used to locate your phone instead of vice versa.
Suppose you are unable to find your phone but have the object with the Tile in sight, then you can start your search by pressing the 'e' on the tracker device. It would cause your phone to break into a ring or at least vibrate in case it is switched off.
Particularly useful is the 'Community Find' feature wherein once you designate the object as being lost, the information is passed to every device which is a part of the network. Because each of those devices are capable of triggering an alarm if it falls within range of the object, chances of recovery are much higher.
Pros
• User friendly app design ensures that anyone can pick up the nuances of functionality with ease.
• A large community translates into a widespread network and this increases the probability of finding your lost object.
• Due to the alarm being sharp not only is it clearly audible at close range but also carries over long distances.
• Tile allows for plenty of customization in terms of naming the app, uploading images of objects to which it is attached and so on.
• Long battery life of one year saves you the hassle of frequent switching of batteries.
Cons
• Because the battery in Tile is irreplaceable, the device would need to be recycled every time it runs out of battery. Although the company does provide a replacement at a lower price, the cost is still higher than simply replacing a battery.
• Geofencing is something that has not been catered for as far as Tile is concerned.
• Transferring ownership of Tile entails a long-drawn procedure which has actually been a hassle for many users.
Conclusion
Tile is one of the tracking gadgets which has cultivated a niche for itself in this segment and what better way to celebrate success than to look forward to the new models that are meant to be an improvement?
Tile Tracker Reviews
Leave your reviews, opinions and experiences below.