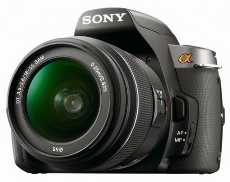 Compare it Versus > Technology > Digital Cameras > Compare Cameras
It can be very difficult to find the right camera for you or your family. Trying to make sense of a vast array of information available from camera manufacturers, stores, ads and friends is tough.
From brand and model to price, lens, zoom, flash, video, dimensions and display to ensuring the specifications of the camera match up with what you need it for makes it quite a complex decision.
Well, Compare it Versus is here to help.
We let you compare compact, entry to professional level SLR, mirrorless interchangeable lens and waterproof cameras side by side and assist you in this important decision based on the camera data, specifications, reviews, ratings and our community user opinions.
Unlike many other comparison websites on the internet, rather than telling you which one is better based on what will always be a flawed algorithm, we give you all the information and let you decide by stimulating discussion on each camera comparison. Find out from the experience of others.
And because we take meticulous precautions to ensure the reviews are authentic and real, we hope you will the comparisons useful when selecting which camera to get.
Side by side camera comparisons:
(search for any two digital cameras with compare or vs in the search):
If you can't find the two cameras you would like compared, let us know and we will add them.
Popular camera comparisons:
Nikon 1 J1 vs J2
Samsung ST600 vs ST700
Olympus TG-1iHS vs E-PM1
Nikon D3200 vs Nikon D3100
Panasonic Lumix DMC-ZS9 vs Canon PowerShot Elph 100 HS
Sony Cybershot DSC-HX9V vs Nikon Coolpix AW100
Canon PowerShot S100 vs Olympus XZ-1
Nikon D3200 vs D3300
Nikon D5300 vs D7100
Canon EOS Rebel T5i vs Nikon D5300
Nikon D3300 vs Nikon D5200
Nikon D5300 vs D5200
GoPro Hero4 Silver vs Black
Canon EOS 7D vs EOS 70D
Canon EOS 70D vs Nikon D5300
Canon EOS Rebel T5i vs Canon EOS 70D
Sony Alpha SLT-A77V vs Nikon D5300
Sony Alpha A6000 vs Sony A7
Olympus OM-D E-M5 vs OM-D E-M10
Canon PowerShot SX510 HS vs Nikon Coolpix L830
Sony Cyber-shot RX100 III vs Canon PowerShot G7 X
Samsung WB250F vs Sony Cyber-shot DSC-RX1
Sony W800 vs Canon PowerShot SX600 HS
Panasonic Lumix DMC-LX100 vs Canon PowerShot N
Sony Cyber-shot HX300 vs Sony W800
Panasonic Lumix DMC-LX100 vs Panasonic Lumix DMC-FZ200
Olympus Pen E-P5 vs Sony Alpha A6000
Olympus Pen E-P5 vs Sony Alpha NEX-6
Nikon Coolpix S6300 vs Nikon Coolpix S9700
Nikon Coolpix S6300 vs Sony Cyber-shot DSC-RX100 II
Sony Cyber-shot DSC-RX1 vs Nikon Coolpix S9700
Sony Cyber-shot DSC-RX100 II vs Panasonic Lumix DMC-LX100
Canon EOS 6D vs Canon EOS 5D Mark II
Olympus Stylus 1 vs Olympus OM-D E-M5
Sony Alpha SLT-A77V vs Sony Alpha SLT-A99V
Canon PowerShot SX510 HS vs Canon PowerShot SX520
Nikon Coolpix L830 vs Canon PowerShot SX600 HS
Nikon Coolpix L330 vs Canon PowerShot SX510 HS
Nikon Coolpix S6300 vs Canon PowerShot SX520
Nikon Coolpix S9700 vs Canon PowerShot G7 X
Canon EOS Rebel T5i vs Canon EOS 100D
Sony Alpha SLT-A77V vs Canon EOS 7D
Sony Alpha SLT-A99V vs Canon EOS 70D
Olympus OM-D E-M5 vs Nikon D5300
Olympus PEN E-PL7 vs Nikon D5200
Olympus OM-D E-M1 vs Nikon D3300
Olympus Pen E-P5 vs Nikon D3200
Olympus OM-D E-M10 vs Nikon D610
Nikon Coolpix L830 vs Olympus Stylus 1
Nikon Coolpix L330 vs Olympus OM-D E-M5
Nikon Coolpix S6300 vs Olympus PEN E-PL7
Nikon Coolpix S9700 vs Olympus OM-D E-M1
Samsung ST 600 vs Sony Cyber-shot RX100 III
Samsung ST700 vs Sony Cyber-shot DSC-RX100 II
Samsung WB250F vs Sony Cyber-shot DSC-RX1
Nikon Coolpix L330 vs Samsung WB250F
Canon PowerShot N vs Samsung WB250F