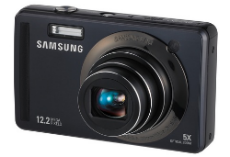 Compare it Versus > Technology > Digital Camera Reviews
Before buying a digital camera, check out all the reviews, specs and digital camera head to head comparisons right here.
Compare it Versus offers you our honest user reviews of leading digital cameras on the market. Before you make your mind up about which digital camera to buy, get some informed opinions from our users.
Narrowed your camera choice to two? Remember you can also compare any two digital cameras on our compare cameras page.
On Compare it Versus, we give users the platform to comment and rate many different brands and types of cameras including simple point and shoot, compact cameras, mid range and professional SLR, ultrazoom and digital single lens reflex system cameras.
Pick the brand of camera you would like to find out more about: