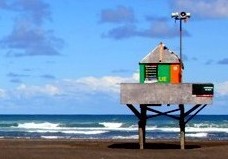 Compare it Versus > Travel > Tours > Compare Tours
If you are considering an organised tour group, no matter where you are planning to go for your next holiday, it is important to choose the one that offers you more of what you want and less of what you don't.
To help out, we decided to give you a chance to compare tour companies (bus tours, cruises, guided, independent, camping or luxury tours) side by side before you make your decision.
No matter whether it is Europe, France, Spain, England, Italy, Russia, UK, Australia, South America, United States, Canada or Asia, let the experience of other travelers guide you in choosing the right tour.


Compare tours side by side
(search for any two tours with compare or vs in the search)Select a tour comparison:
Solo vs Group Travel
Insight vs Globus
Contiki vs Insight
Contiki vs Topdeck
Contiki vs Globus
Trafalgar vs Insight
Trafalgar vs Topdeck
Trafalgar vs Globus
Contiki vs Trafalgar
On the Go vs Intrepid
Cosmos vs Trafalgar
Cosmos vs Globus
Cosmos vs Insight
Cosmos vs Contiki
Best Tour Awards:
Best Europe Tours