Compare it Versus > Sport > Football Players > Compare Messi vs Ronaldo
Which one is the better player? Click on your favourite and let us know why in the comments below.


Why do you think Messi or Ronaldo are better? Discuss it!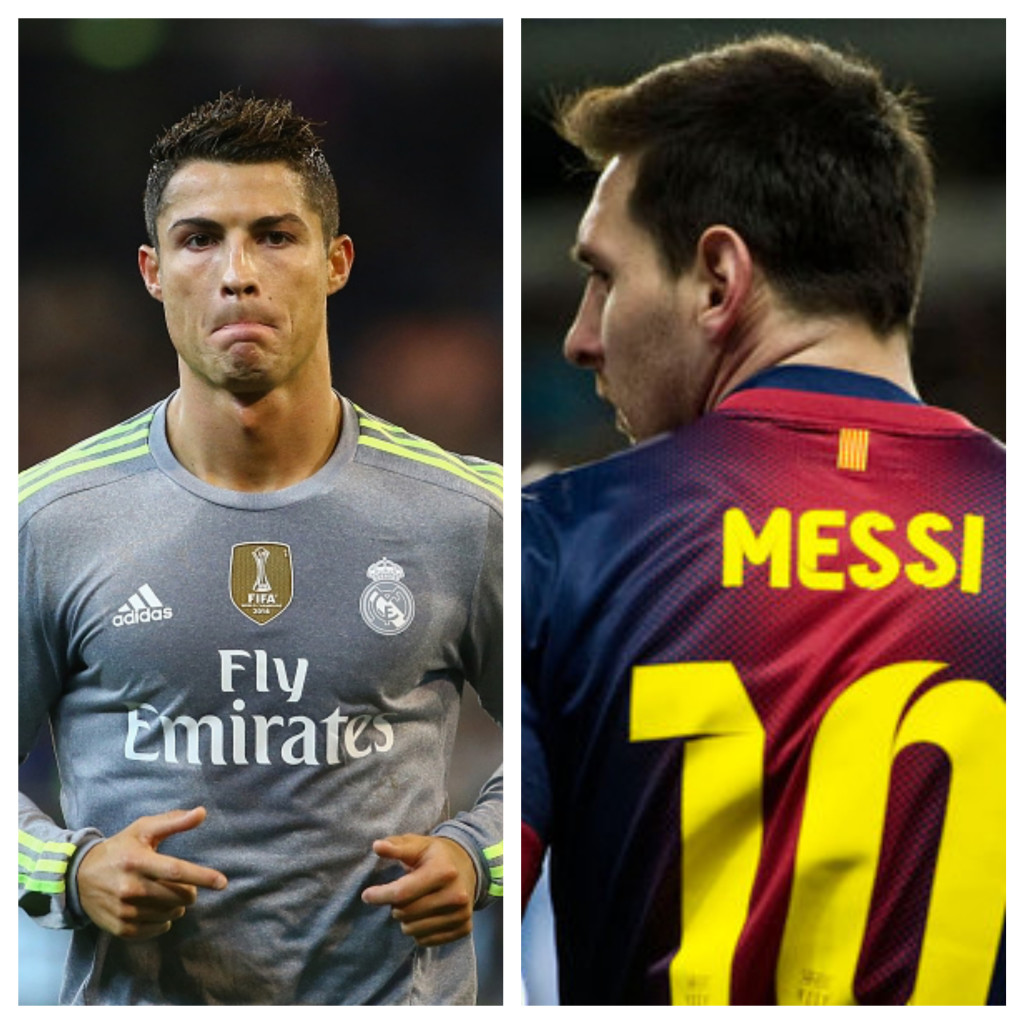 Messi vs Ronaldo:
Messi and Ronaldo, two of the greatest football (or soccer, depending on where you are from) players of all time, go side to side on Compare it Versus. Pick your winner and let us know why in the comments below.
Playing for fierce rivals, Spanish giants Real Madrid and Barcelona, the duo have become synonymous with the modern game of football. Messi, the 26 year old Argentinian, has won the Ballon d'Or, prize for the best player in the world for that year, three times whereas Ronaldo, born in Portugal has won the prestigious award twice.
Messi fans would point to his impeccable technique, team play and record-breaking statistics, while Ronaldo fans would argue that their man is one of the best players of all time based on his individual brilliance, capability to change a game on his own and physicality.
The two have redefined modern football. Which one would you rather have in your team?
Messi v Ronaldo. What do you think? Tell us below.