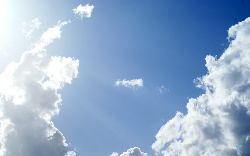 Compare it Versus > Travel > Airline Reviews > Compare Airlines
Welcome to the compare airlines section. Choose any two airlines and compare them based on our community reviews.
Which airline is cheaper? Better? More comfortable? Which has the better service or entertainment?
Find out right here.
Type in any 2 airlines and include compare or vs in your search:As well as head to head comparisons, we thought that it would be a good idea to give you options to compare airlines by different categories and groups and get some best of lists going as well. Hope it comes in handy.
Check out some of these head to head comparisons of airlines:
Tiger vs Virgin Airlines
Jetstar vs Tiger
Lufthansa vs Emirates
Lufthansa vs Austrian Airlines
Jetstar vs Virgin Airlines
Thai vs Lufthansa

Singapore Airlines vs Emirates
British Airways vs Lufthansa
Emirates vs Qantas

Ryanair vs Vueling
Ryanair vs Iberia
Ryanair vs easyJet
Qantas vs Lufthansa
Lufthansa vs American Airlines
Lufthansa vs United Airlines
Lufthansa vs Alitalia
Alitalia vs Ryanair
Flybe vs Ryanair
Korean Air vs Cathay Pacific
Cathay Pacific vs Singapore Airlines
Cathay Pacific vs Thai
Thai vs Singapore Airlines
Singapore vs Malaysian Airlines
EVA Air vs China Airlines
Garuda vs Malaysian Airlines
Garuda vs EVA Air
Singapore Airlines vs Qantas
Qantas vs British Airlines
Virgin vs Qantas
AirCalin vs Qantas
Air New Zealand vs Qantas
Air New Zealand vs Emirates
Air New Zealand vs Virgin
Air New Zealand vs Jetstar
Austrian Airlines vs Finnair
Air France vs British Airways
Air France vs Qantas
Air France vs Singapore Airlines
Air France vs Cathay Pacific
Air Serbia vs Croatia Airlines
Lufthansa vs Finnair
Lufthansa v Singapore Airlines
Alitalia vs British Airways
KLM vs Alitalia
Aeroflot vs Finnair
Iberia vs Vueling
Vueling vs Jetstar
Tiger vs Vueling
Turkish Airlines vs Emirates
Emirates vs El Al
Emirates vs Etihad Airways
British Airways vs Qatar Airways
British Airways vs Etihad Airways
United Airlines vs Emirates
American Airlines vs Air France
Air Canada vs United Airlines
Air Canada vs American Airlines
Aeroflot vs Turkish Airlines
Korean Air vs EVA Airlines
Iberia vs Air France
Virgin vs American Airlines
KLM vs Alitalia
SAS vs Finnair
SAS vs Lufthansa
SAS vs British Airways
SAS vs Alitalia
SAS vs Air France
Based on your reviews, we have compiled a few lists to help you out in finding the perfect trip:
Most comfortable airlines
Best in flight entertainment
Top 10 airlines
Can't find the airline comparison you are looking for? Let us know here and we will add it.