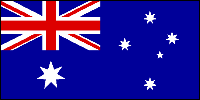 Compare it Versus > Australia
Welcome to the Australian corner of the Compare it Versus site. For some things, local opinions are the only ones that matter.
Which is why dedicated a section of the portal to only Australian products and services.
For general reviews and comparisons, navigate through the categories in the main menu.
For specific Aussie product and services reviews, select one of the choices below:
> Banks
> Insurance
Comparing Private Health Insurance
iSelect vs Compare the Market
Choosi vs Canstar
Compare the Market vs Choosi
Canstar vs iSelect
> Restaurants
> Pubs and Bars
> Plumbers
> Supermarkets
Woolworths vs Coles
Coles vs IGA
Coles vs Aldi
Coles vs SPAR
Woolworths vs Aldi
Woolworths vs Bilo
Read Australian reviews or write your own! Search below or choose one of the categories above.
By offering the latest reviews and comparisons, our portal hopes to keep you in the loop and informed so you can make the right choices.
Rather than attempting work out what is best for you, we decided to just listen to what consumers had to say.
Let us know if you would like to see something extra on the Australia page.