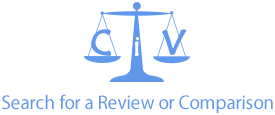 At
Compare it Versus
,
your
opinions shape our world.
We offer you a wide range of reviews written by people like you.
Read reviews or write your own! Search below or choose one of the categories above.

Compare products side by side based on their latest specifications, community ratings, reviews and price. See their differences and the pros and cons of each one. Product versus product. Learn from the experience of other users.
Compare it Versus is all about making the best choices. It aims to make your choices easier and clearer.
Unlike others, we don't pretend to know it all. So rather than saying which one is better, we start a discussion.
Simple as that. You make the final call.



Compare it Versus
How does it work?
Compare it Versus keeps you in the loop by helping you make informed choices.
When we started out, the idea was to simply assist users in making a decision and answering any questions that arise in the process.
We decided not to try and make an algorithm to attempt to cover all aspects of a product or service and produce an answer but to just listen to the consumer as we feel experience is priceless.
Reviews
Find the latest reviews with product information, ratings and community opinions to guide you.
Compare Products and Services
Side by side comparisons, service versus service, product vs product including pros and cons and differences between the products and services, utilising the power of each review and rating on the site and starting a conversation about each question that comes up.
We think the most useful reviews are those done by you, the user. This is why all parts of Compare it Versus focus on ratings, polls and special comments sections for you to leave your customer experience and contribute to the community. The experience of others is invaluable to guiding your choices.
Compare it Versus allows you to view reviews, information, release dates, prices, rumours and side by side comparisons in multiple categories, including travel, tours, car rental companies, cities, airlines, technology, mobile phones, compact digital cameras, SLRs, supermarkets, local services, online shopping, sports, tennis and football player comparisons, entertainment, style, grammar, restaurants and finance products. And we are always adding more.
Each time we look to put one product or service versus another, we do some of our own research, ask our community to vote on their choice and start a conversation that will hopefully assist you in making the right decision for you. Learning from the experience of others can be an invaluable resource.
Find the information you are after with ease. If you are looking for the latest review of rumours, prices or release dates on an upcoming mobile phone release like the Samsung Galaxy S7, making an important style or fashion decision like long hair versus short hair to match your latest look. Maybe who the best football player of all time is (Messi vs Ronaldo) or the difference between affect and effect? At Compare it Versus, we have you covered. Start by choosing a category or search for the review or comparison you are after.
For us, it has always been a group effort so if you have any suggestions on how we could improve our site, do let us know. We will listen.
Ensure you have read and completely agree to all of the terms entirely before accessing any part of Compare it Versus. Always do your own research before making any decision to make sure it is informed.